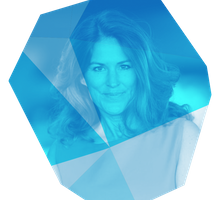 Christine Astor
Christine Astor is a Speaker and Trendscout for digitisation. For many years she was Senior-PM at the R&D Strategy Department at BMW Group. Before starting her career as a speaker, she worked as technology trend scout for cross-industry research at BMW. Amongst other assignments, Christine Astor was responsible of the Cross-Industry Technology Trendradar. This background honed her skills to deliver complex and technical presentations. As a charming entertainer, she has what it takes to deliver such complex content in a convincing, enjoyable way. And she is a professional host, when it comes up to discussion panels about digitisation.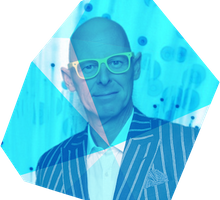 Frank Astor
Future Now - the inspiring Key Note Show for digital trends and innovation
Learn how to anticipate and react to digital disruption get known to Blockchain, AI, Robotics and Human Enhancement. Be inspired by digital transformation and inspire others. Meet the trends of the future with humor and find out more about the show at: https://www.future-now-event.com/keynoteshow-in-english/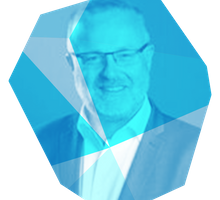 Maarten Botterman
Maarten Botterman is Chairman of the ICANN Board. He has a long standing experience in the field of Internet Governance and related issues on the economic/business and societal impacts of current and future Internet innovations and technologies. Fascinated by the digital reality unfolding, committed to an ethical, sustainable way forward, he participated and led more than 50 international projects and studies for governments and industry on Future Net issues with top experts from many disciplines, countries and cultures.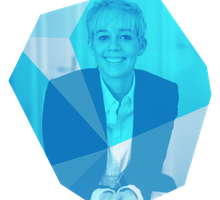 Steffi Burkhart
Dr. Steffi Burkhart has always been interested in the bio-psycho-social health of people and organisations. After her career as a competitive athlete, she studied sports science at the German Sports University in Cologne and received her doctorate in health psychology in 2013. At the same time, she worked in the company health management department of a large company from 2010-2012. In 2013 she moved to her then mentor Dr. Stefan Frädrich and established, together with a small team, the start-up company « GEDANKENtanken ». There she assumed responsibility for the management academy. Since 2015, Dr. Steffi Burkhart has been self-employed and, as an independent person, has stood up for her generation in politics and business – and published the book "Die spinnen, die Jungen!" in 2016 about her generation. A manual for the « Generation Y" »(GABAL Verlag). Through her stimulating lectures, (since that time) she attracts attention throughout the entire German-speaking economy, because she knows the exact stress points: Their digital transformation lacks talented junior staff, digital experts and the necessary millennials mindset. In 2018 she continued doing what she stands for and emphasises as a Human Capital Evangelist a recently highlighted urgency: Not oil, not money, but talent – i.e. human capital – will be the scarce resource of the future. In March 2018 Steffi was invited to join the Advisory Board of the European Workforce Institute Kronos which deals namely with Personnel issues of the future. The Advisory Board of the European Workforce Institute Kronos.
Presentation Abstract
Companies will be competing for millennials worldwide. We are going to experience a global war for talents that already requires an urgent rethink within political and business circles. Motivated and talented employees will be the most important capital of an organisation and our country. Although the baby boomer generation is the largest and most powerful in terms of purchasing power, the Millennials are the most influential partners in the digital age. They are the key generations to solve the world and economic problems that lie ahead. Not only because they have to somehow fill a gap of 1 million after the baby boomers retire but also their mindsets and skillsets will be the ones that will change the international economy in the long term. We all live in a V.U.C.A. reality (volatile, uncertain, complex, ambivalent) that is shaping our present time – accelerating this process, add in digitalization and artificial intelligence. They form a new world that cannot be explained by old textbook theories and the level of experience, in the way that many operate. When the rules of our world change, we need a new way of thinking, a new way of reacting. Millennials stand for a new way of reasoning. They have a digitally imprinted, networked and collaborative mindset, they live new, zigzag, work experiences and have the power to interpret the most important large scale technology of our time, the Internet.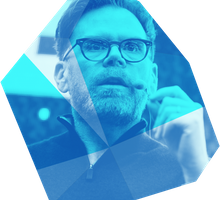 Chris Dancy
is touted as "the Most Connected Man on Earth," and the world is watching those connections carefully. For 25 years, Dancy has served in leadership within the technology and healthcare industries, specializing in the intersection of the two. Chris entered the public dialog concerning digital health as the media started to focus on wearable technology. He earned his moniker by utilizing up to 700 sensors, devices, applications, and services to track, analyze, and optimize his life--from his calorie intake to his spiritual well-being. This quantification enables him to see the connections of otherwise invisible data, resulting in dramatic upgrades to his health, productivity, and quality of life. A noted keynote speaker and executive workshop retreat facilitator, Chris guides organizations and audiences on a journey--a disruptive, breathtaking journey--into the future of computing, when behavior becomes the ultimate interface. As a author his digital wellness journey will transform how we look at the technology of our lives. "Don't Unplug" is available now.
Technopaganism and the witches of Instagram
Arthur C Clark stated that "Any sufficiently advanced technology is indistinguishable from magic," in that way we explore the deep pagan roots built into the everyday technology. From meme magic to technopaganism the rituals, history and history of the occult and magic in today's technologies. Have you ever thought about how speaking to AI looks like castng spells, or how we used wizards to install software for years? Have you ever wanted to learn to cast a spell
with a password reset? Learn how to be a digital palm reader. Cast your first digital spells. And learn how you're secretly practicing witchcraft in everyday life!
Phone Palmistry
What is it about our phones that contains so much mystery and how can we use our devices to actually bring people together?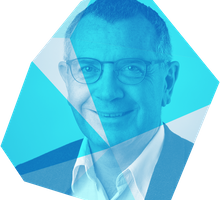 Urs Eppenberger
has a degree in electronics from ETH Zurich. He has worked for the SWITCH foundation since he graduated, helping to build the Swiss Internet. Today, Urs Eppenberger is in charge of SWITCH's registry for the top-level domains .ch and
.li. He is responsible for the stable operation of the related services, focusing on safeguarding the DNS as a critical infrastructure and protecting users in collaboration with the Federal Administration and the Internet industry.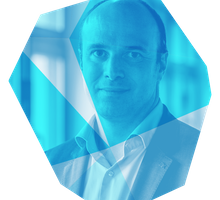 Erhard Friessnik
started his career at the Police in 1999 where he became IT-Investigator in 2002. He holds a Bachelor degree in electronic economy and a master degree in telecommunications and internet technology from the FH Technikum Vienna. Since 2018 he is Head of the Cybercrime Competence Center in the Federal Criminal Office and is fighting Cybercrime toegether with his team.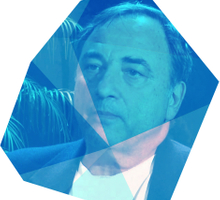 Roberto Gaetano
has been involved in Internet policy making and governance for more than 20 years. He has served 6 years as ICANN Board Director, of which 3 as Vice-Chair, and 6 years as PIR Board Director, of which 2 as Chair. He is currently the Chair of the EURALO Individual Users Association and member of the EURALO Board.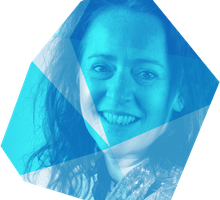 Romana Hasenöhrl
has been working with the tools of astrology for the last ten years. Life "before astrology" has brought her a graduation at the "Pädagogische Academy of Salzburg", a university degree in political science an journalism and almost 20 years at ORF Salzburg which is one of Austrias largest media companies. There she worked as directors assistant, production manager and helped to establish the online presence of ORF Salzburg. Her passion for writing brought her to work as a freelancer for Austrias high quality newspaper "Der Standard" and several other print magazines, her years of experience in media industry and several trainings for grafic design, webdesign and SEO brought the chance to teach at "bfi Salzburg".
In 2009 Romana Hasenöhrl startet a three years training in psychological astrology, followed by several courses at Germans leading astrologers Claus Riemann and Christl Oelmann. Romana Hasenöhrl combined her love for cooking and good food with astrolgy in her seminar concept "Stardust and Moonwhispers". These evenings are a lovely chance to get in touch with the basics of astrology while enjoying a 12 course dinner. In 2018 Romana Hasenöhrl startet courses in astrology for beginners and astrologers who wish to brush up their knowledge.
Since 2013 she works as writer and texter for several companies having published five books in the last four years, working on her novels while travelling through Europe with her dog Wanda and her 35 year old Volkswagen Camper. Astrological consultations can be booked at her office or via skype in german and english.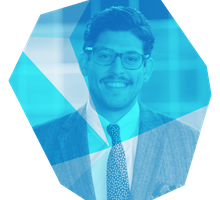 Matthias Hudobnik
is an Austrian jurist and engineer so-called 'legal engineer'. Since November 2019, Hudobnik serves as an At-Large Advisory Committee (ALAC) Member of the European Regional At-Large Organization (EURALO). From 2017 until 2019, he was EURALO's Co-Chair of the ALAC Sub-Committee on Outreach & Engagement. Hudobnik started his involvement as NextGen@ICANN58, Fellow@Euro-SSIG, Ambassador NextGen@ICANN60, NextGen Selection Committee Member for ICANN 62, 63, and 64, Fellow@RIPE 77, Fellow@ICANN63 and is a member of the Unicode Consortium.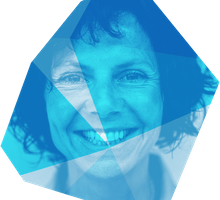 Gerlinde Kaltenbrunner
Gerlinde Kaltenbrunner's interest in mountain climbing developed at a very young age. It was Reverend Dr. Erich Tischler, a youth group leader in her hometown of Spital am Pyhrn, Upper Austria, who introduced her to the fascinating world of mountains. After the dominical church service, he would take Gerlinde Kaltenbrunner along on numerous tours to the mountains surrounding her hometown. At the age of 13, Gerlinde Kaltenbrunner ventured on her first easy climbing tours at the local "Sturzhahn", which sparked off her enthusiasm for climbing and paved the road to alpinism. During the following years, she never skipped an opportunity to go climbing. Ski, ice and climbing tours became her main fields of interest, which she enjoyed besides completing her nurse training in Upper Austria and Vienna. Her greatest dream – climbing an eight thousand peak – came true at the age of 23, when she succeeded in climbing the fore summit of Broad Peak in Pakistan, with a height of 8.027m. During the following years, she put all money earned as a nurse into different trekking and climbing expeditions to the Himalaya. After climbing the Nanga Parbat – her fifth eight thousand peak – in 2003, she decided to finally become a professional mountain climber. Today, Gerlinde Kaltenbrunner has climbed all fourteen main peaks in the eight thousand series as well as two fore summits higher than eight thousand metres.By reaching the summit of K2 (8,611m), the second highest peak in the world, she has become the first woman to scale all 8,000m peaks without the use of supplementary oxygen. Her passion, however, are not solely the high mountains of the Himalaya Massive. It's just as much the people, as well as their foreign culture and religion that touch and enchant her.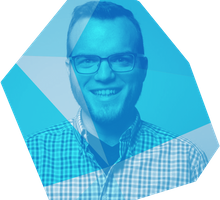 Jan-Peter Kleinhans
Jan-Peter Kleinhans is head of the project IT Security in the Internet of Things (IoT). Currently his work focuses on the intersection between global semiconductor supply chains, IT security and geopolitics. His special interest is the security and resilience of our future 5G mobile networks. He has presented results of his work in the German Bundestag, the NATO Parliamentary Assembly and the United Nations. He studied communication sciences in Uppsala, Sweden and business informatics in Darmstadt, Germany.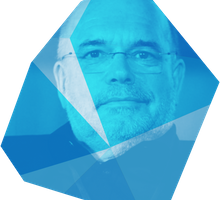 Wolfgang Kleinwächter
is Professor Emeritus for Internet Policy and Regulation, University of Aarhus. Member oft he Global Commission on Stability in Cyberspace, former Member oft he ICANN Board and Special Ambassador oft he Net Mundial Initiative. Inolved in Internet Governance negotiations and discussions since more than 25 years.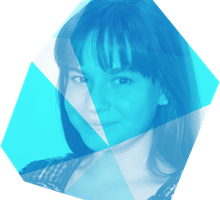 Liliane Leisser
started to actively engage in the field of Internet Governance since she was 15. She participated in the Better Internet for Kids Youth Programme 2015 and 2017. Since then, she has been active in various events and discussions, such as EuroDIG 2019. Lili also dedicated her diploma thesis in school to her heart's topic "Youth and digital media" and programmed a game on the subject of cyberbullying, which earned her 2nd place at the Safer Internet Awards in 2018. Lili Leißer studies law at the University of Vienna and works at the Safer Internet Centre Austria as a youth coordinator.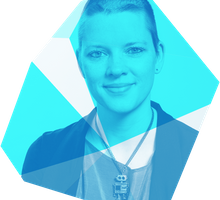 Janina Loh (née Sombetzki)
is university assistant (Post-Doc) in the field of philosophy of technology and media at the University of Vienna. She studied at the Humboldt University Berlin and wrote her dissertation (2009-2013) on the issue of responsibility – Verantwortung als Begriff, Fähigkeit, Aufgabe. Eine Drei-Ebenen-Analyse (2014). Janina Loh is now (since April 2016) in Vienna. She just published the first German Introduction to Trans- and Posthumanism (2018) and an Introduction to Robot Ethics in German language (2019).
Between Terminator and Super Inteeligence - a critical comment of roboter ethics
Since the middle of the 20th century, robots have found their way into more and more areas of human life. From industry and its first robot Unimate over military and warfare to service, care, medicine and household, robots are used either today or in the foreseeable future. The moral questions raised in the construction and use of robots are the subject of the philosophical discipline of robot ethics. Because with robots as specific technologies, the values implemented in them and the (social) consequences resulting from them, moral questions always go hand in hand.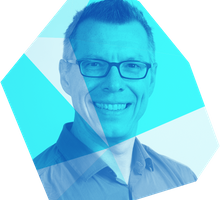 Alexander Mayrhofer
has been a nic.at team member since August 2002. He leads the technical implementation of the new Top Level Domains (new gTLDs), and is active in the IETF (Internet Engineering Task Force) External Link. Previously, he worked from 1996 to 2002 as a systems engineer at a business ISP and was self-employed.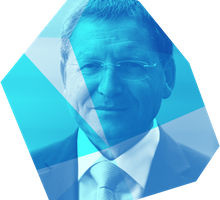 Manfred Müller
runs the pilot training programmes on Airbus A330 and A340 and is Head of Flight Safety at Lufthansa AG. Mueller has run the aviation safety part of ?? Lufthansa since 2002. In 2007 he began training captains on Airbus 330 and 340. Three years later he was appointed Head of Aviation Safety Research at Lufthansa Group.
"Errare humanum est" - artificial intelligence as a recipe against human mistakes?
The "human in the team" is a decisive factor when complex processes have to be designed with little risk - this counts as well if modern technology is being used. The hope that more and more powerful computer systems can replace humans for complex tasks has not been fulfilled in aviation until now. For a high security level, human plausibility checks and intuition are still indispensable.
An optimal social interaction within a team can recude all "human errors" in complex situations. Deficits in teamwork are often a reason why simple work mistakes turn to catastrophes.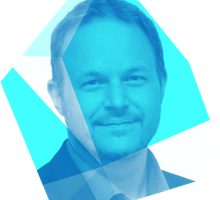 Christof Tschohl
is scientific director of the Research Institute - Digital Human Rights Center. As a communications engineer and lawyer, he works in research and consulting on data protection, IT security, telecommunications, criminal law and "Privacy by Design". He is known for his commitment to civil society as chairman of the civil rights organization "epicenter.works" and as a board member of the data protection NGO "noyb.eu", which was newly founded by Max Schrems.
Statement on 5G and Security / civil rights:
Telecommunications and broadband Internet are supporting pillars of the information society. Developments in the areas of network and information security and data protection reflect the topicality and importance of these central fields. Human rights are a legal anchor and a common denominator internationally. The speaker argues the concepts "Human Dignity by Design" and "Rule of Law by Design" as a challenge and above all as an opportunity for society.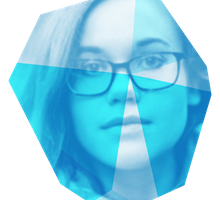 Elisabeth Schauermann
has been working on questions of Internet Governance since her master's degree in Global Studies at the University of Graz. Since 2016 she has been continually involved in EuroDIG and IGF. In November 2019 she organized the first global Youth Internet Governance Forum in Berlin in her current role as a policy officer at the Gesellschaft für Informatik e.V. (German Informatics Society).
Statement on Internet Governance
The Internet has reached a point of social maturity and yet it divides us - is a matter of course for some and an innovation to be treated with caution for others. A balance between different (stakeholder) groups is attempted in continuous negotiation, which was conceived and made possible by innovative masterminds. After a decade and a half of institutionalised Internet governance forums, it is worthwhile to reflect together on how these models and ideas can change when a new generation of Internet experts insists on having a say.
Robert Schischka
studied business economics at the University of Economics in Vienna, specialising in commercial information technology and controlling. His professional focus is within the topics of IT strategy, architecture, infrastructure and IT security. He gained his profound experience as a security expert during his occupation in a subsidiary company of the Austrian National Bank and as a consultant with the internationally active IT-consulting company CSC. Along with Richard Wein, he has been the CEO of nic.at since September 2003, where he is responsible for the technical operation. And since 2008 is director of the national Computer Emergency Response Team ( CERT.at).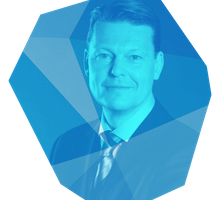 Jörg Schweiger
studied computer sciences at the University of Linz, Austria, and at Dortmund University, Germany. He holds a university diploma and a doctoral degree. Before joining DENIC in 2007, he had various consultant and management functions at leading technology companies and in the insurance business. 2007 – 2013 DENIC CTO, since 2014 DENIC CEO. In this role, Jörg Schweiger is in charge of Information and Telecommunication Technology, Information Security, Research, Process and Product Management, Government & Regulatory Affairs as well as Public Relations. Jörg Schweiger regularly represents DENIC at international organisations, associations and conferences, such as NETmundial, IGF (Internet Governance Forum) or EuroDIG (European Dialogue on Internet Governance).
He is actively involved in the multistakeholder process at the Internet Corporation for Assigned Names and Numbers (ICANN):
Since 2009 DENIC representative in the Country Code Names Supporting Organisation (ccNSO).
2009/2010 Chair of the ccNSO Incident Response Working Group.
2011/2012 Co-chair of the Joint DSSA (DNS Security and Stability Analysis) Working Group.
2014/2015 Observer of the Cross Community Working Group to Develop an IANA Stewardship Transition Proposal on Naming Related Functions (CWG IST).
2015-2017 ccNSO representative in the Nominating Committee (NomCom).
2009 – 2013 Member of the Executive Board of the ENUM Federation.
Since February 2016, Jörg Schweiger is Chairman of the Board of Directors of the Council of European National Top-Level Domain Registries, CENTR. He further represents DENIC as an associated member at the regional TLD umbrella organisations APTLD (Asia Pacific Top Level Domain Association) and LACTLD (Latin American and Caribbean Top Level Domain Association).Since February 2016: Member of the IGF-D (Internet Governance Forum Deutschland) Steering Committee. Since August 2018: Member of the Domains & Jurisdiction Contact Group within the Internet & Jurisdiction Policy Network.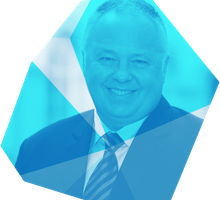 Richard Wein
is a state-certified Business Economist from Bad Reichenhall. He gained occupational experience in controlling, organisation and commercial management during his employment with Agfa-Gaevert (Munich), Sigl brewery (Obertrum), Wiberg (Salzburg, Freilassing) and Bürgerbräu brewery (Bad Reichenhall), which led him to the position of the a manager for financial, administrational, organisational and IT concers within the company nic.at, where he has been the Commercial Manager since Summer 2000.